Pre-Order Your Lotus Emira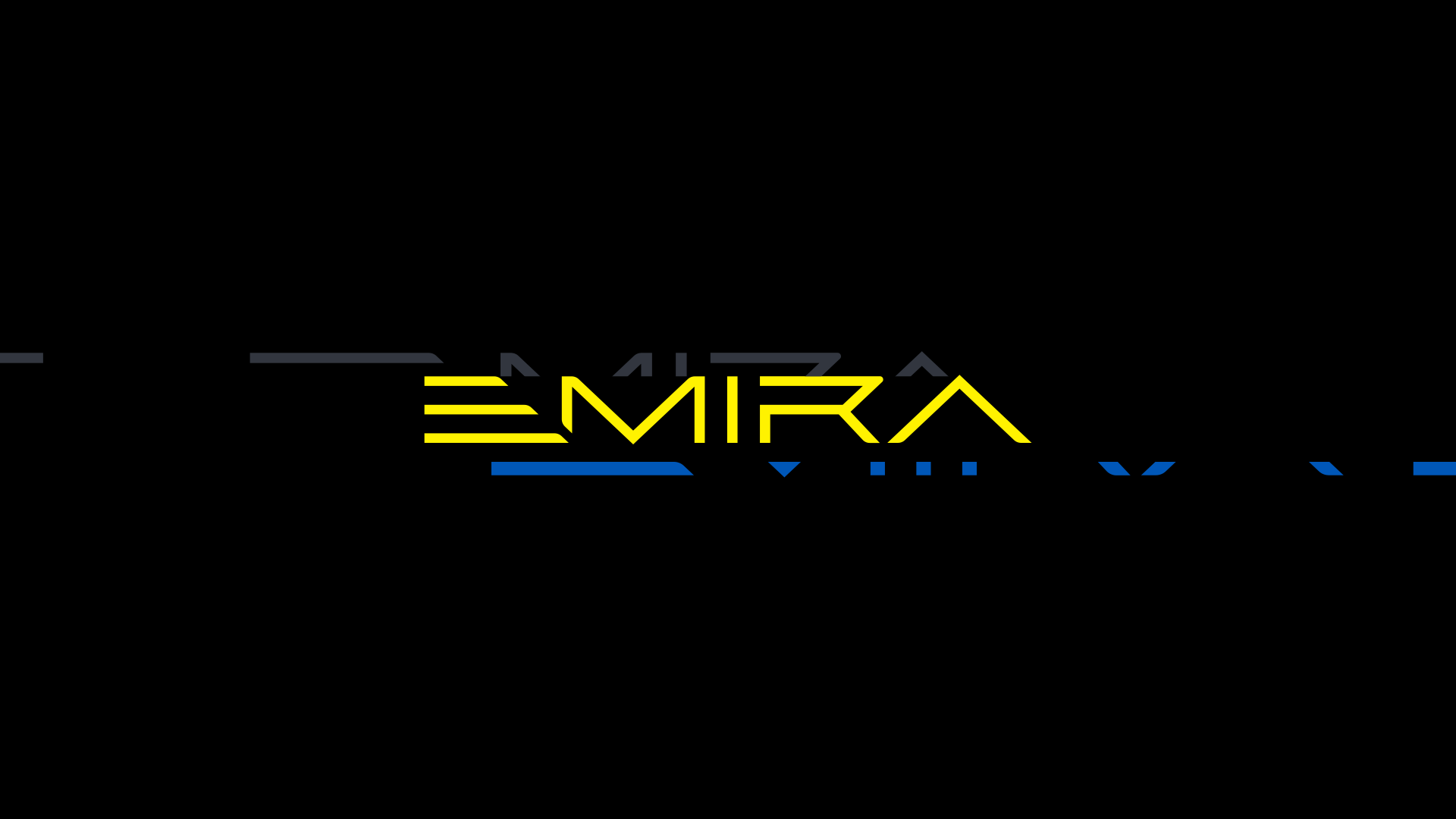 Experience the New Lotus Emira: Coming Soon to Earth MotorCars
The newest Lotus sports car, the Lotus Emira, is almost here, and there are many reasons to be excited. It offers some significant steps forward from previous Lotus cars, providing more exciting performance, advanced technology integration, and much more. This new Lotus has generated a lot of excitement, and shoppers around Carrollton should contact us today to reserve or pre-order to ensure availability.
The Lotus Story continues with a new icon: Emira.
Performance

---
The 2023 Lotus Emira offers two engine configurations. The standard engine is a turbocharged 2.0-liter four-cylinder generating up to 360 horsepower. The second is a supercharged 3.5-liter V6 delivering 400 horsepower. Both offer a dual-clutch automatic transmission, but manual enthusiasts can pair a slick-shifting six-speed manual transmission with the V6 engine. No matter which powertrain you choose, the Emira comes only in rear-wheel drive, preserving classic sports car handling characteristics.
Offering exceptional balance and precision handling, the Lotus Emira retains a mid-engine layout consistent with previous Lotus sports cars. Two suspension setups are available: Touring and Sport. While both eagerly communicate with the driver, the Sport suspension offers slightly stiffer suspension for improved grip and handling. Touring is tuned for everyday use, providing the optimum blend of comfort and responsiveness.
Exciting Exterior Design

---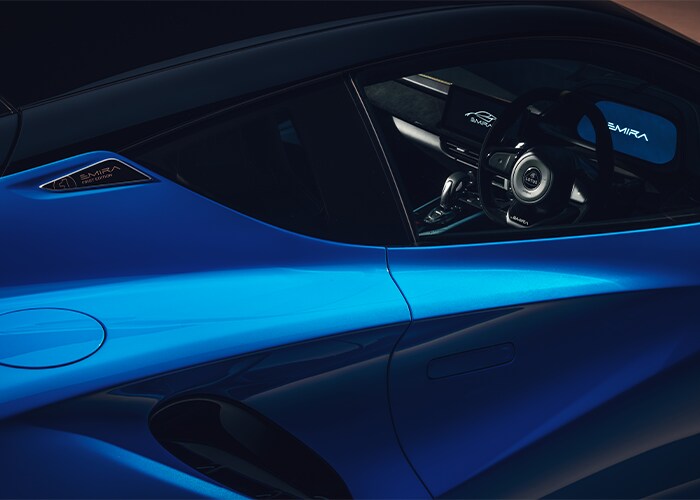 Designed with the intent of aerodynamic efficiency, the new Lotus Emira features aggressive exterior features like a front splitter, rear diffuser, and side air-blades. Lotus designed each component to increase downforce, reduce drag, and cool the mid-mounted engine. An optional Black Pack can black out these elements, giving the car a more aggressive and sinister appearance. Six different exciting paint colors are currently available.
Make Emira Fit Your Personality

---
Owners can choose from three different V-spoke wheels; pair your favorite with one of four options for paint caliper color. The Emira boasts a charismatic design and unmistakable style - not only will you be driving one of the very best handling vehicles in existence, but you'll also stand out around town.
Technology & Safety

---
It only makes sense for a vehicle as expertly engineered as the Lotus Emira to receive a suite of advanced technology and safety equipment. Apple CarPlay and Android Auto integration comes standard, displayed on a 10.2-inch center-mounted touchscreen. The screen controls everything from the radio station to drive modes, even displaying extensive telematics data. First Edition vehicles will also receive a KEF premium audio system - the first time a vehicle has integrated KEF audio.
Driver aids like cruise control and rear parking sensors come standard. Drivers can opt for modern amenities like rain-sensing wipers and auto-dimming mirrors as part of the Convenience Pack. More advanced driver assistance systems may be on the way - contact us for the most up-to-date information.
A Cockpit Designed to Drive Your Emotions

---
As you settle into the high-bolstered and grippy driver's seat - upholstered in either Alcantara or Nappa leather - you'll notice that Lotus designed every inch of the driver's cockpit with driving in mind. Bright and distinct digital gauges keep necessary information easily accessible. A thick leather or Alcantara-wrapped steering wheel reminds you with every touch that you are driving a vehicle engineered to surpass all expectations.
The simplistic and intuitive layout in the cabin of the Lotus Emira presents minimal driver distractions. Physical buttons are scarce, reserved for essential functions like climate control and the engine start button. There's nothing coming between you and driving the open road.
Reserve or Pre-Order Your Lotus Emira Today
Earth MotorCars is now accepting reservations for the thrilling new Lotus Emira. Contact us to stay informed, and pre-order today to ensure you don't miss out on this incredibly exciting Lotus sports car.
AVAILABLE 2023
Earth Motor Cars is now accepting reservations to order a new Lotus Emira. Please call us at 214-483-9040, or fill out the for below. We look forward to hearing from you.
Questions?
* Indicates a required field